"Before working with Sarah, it was chaos and nothing was getting done in marketing ops because everyone was afraid to break anything or take ownership. We needed to establish a mar-tech stack, automation, and attribution. After working with her, we went from zero to having insight into our buyer journey and being able to set up a tech stack ready for our monetization launch. If you are considering hiring Sarah, just go for it!"
Emily Kyle, Director of Marketing, Meltano
"Sarah has deep knowledge of HubSpot and other MAT/MAP tools and a background in marketing and expertise in marketing operations best practices which makes her the first person I think of when I have questions about not only HOW to do something in HubSpot, but WHY to do it a certain way. I connected with Sarah to help us stand up HubSpot as MAT and CRM and Sarah was able to quickly provide specific actionable and documented recommendations that we were able to start working on immediately."
L. Jennette Banks, Director of Demand Generation, Mobot
"Sarah is SO exceptional at what she does. Communicates so effortlessly and makes sure to have clear guidance, feedback and approval for all projects. She's also very proactive and will take on work you didn't even know you needed done. I just felt very confident and rested whenever something was in her hands. Cannot recommend her enough. :)"
Laura Pérez, Content Marketing, Meltano
"Sarah is an extraordinarily talented Marketing Ops professional. She combines quick thinking with an "Always have a Plan B" approach that ensures processes run seamlessly. I also appreciate Sarah's wit, sense of humor, and patience when explaining complex technical concepts, She's a top-notch collaborator who is always happy to help, and I marvel at the efficiency, skill, insight, and creativity she brings to every marketing project."
Victoria Gayton, Content Marketing, Meltano
"It is a genuine pleasure and honor for me to recommend Sarah Daily as a marketing consultant. As co-owner at Tomorrow's Lawn Service, I have worked closely with Sarah Daily for several years. During this time, she has proven herself as hard-working, responsible, and attentive to all our business needs. I would highly recommend Sarah Daily to handle any of your business marketing."
Russ and Lea Ellen Morrow, Owners, Tomorrow's Lawn Service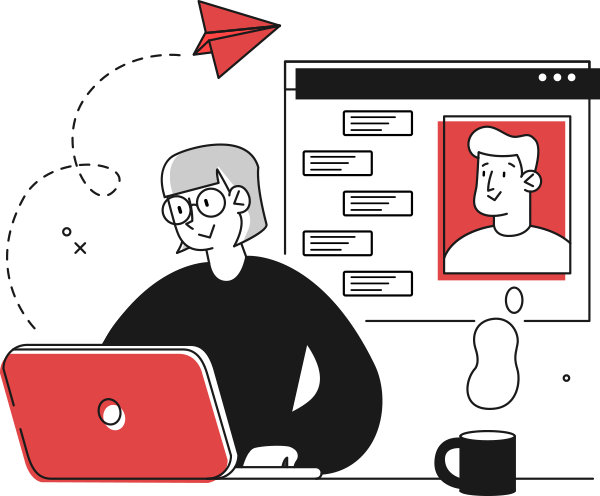 Let's chat!
Book a free consultation today.