Search engine optimization, social media, content marketing, translation/localization, and paid advertising services are not included.
Website management
Your website is not a digital business card. When done right, it's your always-on, real-time salesperson 🤝 meeting your customer at the moment of intent.
Tech stack management
A go-to-market strategy is only as successful as the technology stack 🧰 that powers it. With over 9k solutions on the market, an expert can tailor a framework specific for your business.
Project management
People are the greatest resource a business has to execute its strategy. Stop 🛑 wrangling cats 😼 and start aligning people, processes, and projects more efficiently.
Data and reporting
Just say no 🚫 to vanity metrics. Validate revenue-impacting KPIs, establish baselines, and standardize terminology across teams.
Email marketing and automation
The inbox 📧 is gold and its sacred. Someone said yes to hearing from your business regularly! 🤯 A solid email marketing strategy is optimized for a delightful experience that turns subscribers into customers.
HubSpot managed services
Archive those spreadsheets 📊 and start managing your business with HubSpot, the leading CRM, and marketing automation platform. Get the foundation of your business right from the start with help from an expert.
Training and Workshops
Invest in the people 👥 that execute long-term strategy through in-depth training 🎓 or workshops on topics or software in your technology stack.
Remote work practices
You can encourage your remote teams to work more effectively by introducing the best remote work practices through asynchronous communication 💬 and documentation. Fewer meetings. More getting things done ✅.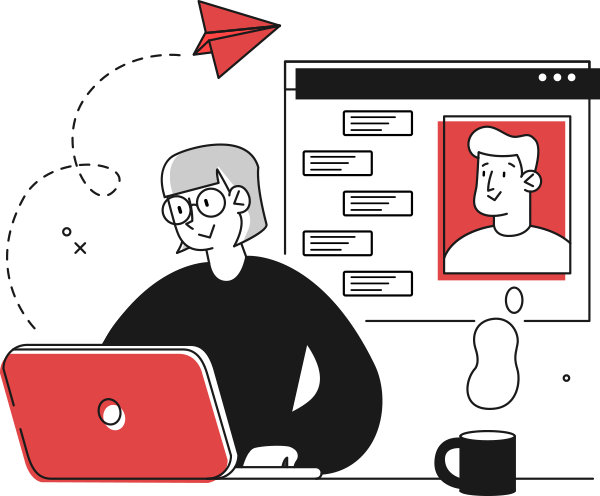 Let's chat!
Book a free consultation today.